Lie in Ruins was formed initially at the golden season of the old Death Metal in early 90's, but was buried in the background for several years, until in 2002, dug up again from his tomb, to spread the seed of evil now when the time was ready. After the first demo "...Monuments" was born, it was time to get new member, to help with guitar duties. This unholy trinity began working on new material. After the next demo "...Statues", it was time to take the next step, and start spreading the musical propaganda at live. So it was time to get some new members again, and this time Lie in Ruins grew into five.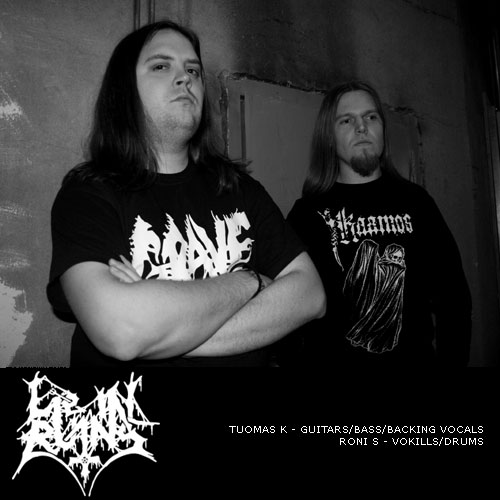 Meanwhile, the Spanish label Temple Of Darkness released a mini-cd from Lie in Ruins, called Architecture Of The Dead, which was compilation of the demos "...Monuments" & "...Statues". Next came the split-7" with Deathevokation, called "Allegiance in death", published by the Imperium Productions.
In 2009, drummer decided to left from the band before the recording of the new album. Continuing without him, band entered the studio and recorded ten desecrating song for the full-length album called Swallowed By The Void, which represents Lie in Ruins as gloomier and darker than never before. Now, war beside Satan will continue by proclaiming hymns for Lucifer as live with the new full line-up. Hail Satan, Hail Death...